CMPSCI 187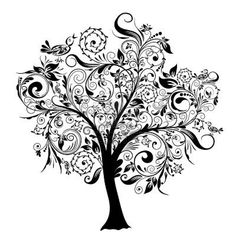 Description
This course introduces and develops methods for designing and implementing abstract data types using the Java programming language. The main focus is on how to build and encapsulate data objects and their associated operations. Specific topics include linked structures, recursive structures and algorithms, binary trees, balanced trees, graphs, and hash tables. These topics are fundamental to programming and are essential to other courses in computer science. There will be weekly projects, iClicker questions in class, and assignments in lab sections consisting of programming and written exercises. There will also be several exams.
Prerequisites: COMPSCI 121 (or equivalent Java experience); basic math skills (R1). The prerequisites for 187 require a grade of B or better in 121; or a grade of C or better in 186. 4 credits.
Lectures
Instructors: Matthew Rattigan and Joe Chiu

Tuesday and Thursday 2:30-03:45P @ Thmpsn 104 (Sec 01)
Tuesday and Thursday 2:30-03:45P @ ISB0135 (Sec 02)
Instructors and TAs Office Hours
Project Intro Workshop
Course Schedule
You should consult the UMass academic calendar to make sure you are aware of important dates and events. The following are the weekly topics that will be covered during this course. Be aware that the schedule is subject to change during the semester at the instructor's discretion.
Lecture Schedule
The topic of each lecture is listed below. Lecture slides are all posted in Piazza. Below we also include lab and project schedules – labs are listed with the Tuesday lectures, and projects are listed with Thursday lectures. But keep in mind that labs all happen on Mondays, and projects are all due on Fridays. There is no project due in a week when there is a midterm or final, or during Thanksgiving recess.
| No. | Date | Topic | Lab (Mondays / Wednesdays) | Project (Fridays only) |   |
| --- | --- | --- | --- | --- | --- |
| 1 | Tue, Jan 21 | Introduction | No Lab |   |   |
| 2 | Thur, Jan 23 | Java Review 1 |   | Project 01 |   |
| 3 | Tue, Jan 28 | ArrayStringLog | Lab 1 |   |   |
| 4 | Thur, Jan 30 | Linked List |   | Project 02 |   |
| 5 | Tue, Feb 04 | Java Review 2 | Lab 2 |   |   |
| 6 | Thur, Feb 06 | Stack 1 |   | Project 03 |   |
| 7 | Tue, Feb 11 | Stack 2 | Lab 3 |   |   |
| – | Thur, Feb 13 | Unit Exam 1 |   |   |   |
| – | Tue, Feb 18 | Monday Schedule | Lab 4 |   |   |
| 8 | Thur, Feb 20 | Big-O |   | Project 04 |   |
| 9 | Tue, Feb 25 | Hashing | Lab 5 |   |   |
| 10 | Thur, Feb 27 | Recursion 1 |   | Project 05 |   |
| 11 | Tue, Mar 03 | Recursion 2 | Lab 6 |   |   |
| 12 | Thur, Mar 05 | Queue 1 |   | Project 06 |   |
| 13 | Tue, Mar 10 | Queue 2 | Lab 7 |   |   |
| 14 | Thur, Mar 12 | List 1 |   | Project 07 |   |
| 15 | Tue, Mar 24 | List 2 | Lab 8 |   |   |
| 16 | Thur, Mar 26 | Binary Srch/Tree |   |   |   |
| 17 | Tue, Mar 31 | BST | Lab 9 |   |   |
| 18 | Thur, Apr 02 | Balancing BSTs |   | Project 08 |   |
| 19 | Tue, Apr 07 | Heap | Lab 10 |   |   |
| 20 | Thur, Apr 09 | Graph |   | Project 09 |   |
| 21 | Tue, Apr 14 | Graph Search | Lab 11 |   |   |
| – | Thur, Apr 16 | Unit Exam 2 |   |   |   |
| 22 | Tue, Apr 21 | Sorting | No lab |   |   |
| 23 | Thur, Apr 23 | More Sorting |   | Project 10 |   |
| 24 | Tue, Apr 28 | Final Review | Lab 12 |   |   |
Project Schedule
Each programming project is due on a Friday at 3:59pm. Project instructions and starter code are posted in Piazza; and your submission must be uploaded to Gradescope. There are 11 projects in total. The specific due date for each project is included in the table above (note that each project is listed with a Thursday lecture but it's due on the Friday of that week).
Lab Schedule
All labs are scheduled on Mondays. See SPIRE for your enrolled lab section time. Below is a list of the lab section TAs. The specific date for each lab is included in the table above (note that each lab is listed with a Tuesday lecture but it happens on the Monday of that week).
| Time | LGRT 223 | LGRT 225 |
| --- | --- | --- |
| Mon 9:05AM-9:55AM | Rumeng | Alex |
| Mon 10:10AM-11AM | Rumeng | Alex |
| Mon 11:15AM-12:05PM | Jagath | Aowal |
| Mon 12:20PM-1:10PM | Joshua | Aowal |
| Mon 1:25PM-2:15PM | Joshua | Aowal |
| Mon 2:30PM-3:20PM | Rumeng | Luke & Kobi |
| Wed 9:05AM-9:55AM | Rumeng | Alex |
| Wed 10:10AM-11AM | Rumeng | Alex |
| Wed 11:15AM-12:05PM | Joshua | Alex |
| Wed 12:20PM-1:10PM | Joshua | Aowal |
| Wed 1:25PM-2:15PM | Joshua | Aowal |
Exam Schedule:
Unit Exams are in class, see schedule
Midterm:

7 - 9 pm, Mar 25, 2020 Wednesday @ Mahar 108

Final Exam:

1 - 3 pm, May 4, 2020 @ Boyden Phys. Ed. Gym
Note: make-up exam or taking the exam with disability services must be requested and approved one week before the exam. We cannot accommodate your requests if they are received less than a week before the exam. If you fall ill on the day of the exam (but before the exam starts) and have to request a make-up exam, you must provide an official doctor's note so that we can contact the doctor for verification. We cannot accommodate any make-up request after the exam.
Course Materials
Clicker is absolutely required for this course. It is required from the first day of class.
There is no required text book for the course. If you like having a text, below are some recommendations:
Data Structures and Algorithms in Java, by Robert Lafore. This book is highly rated, has great code and visualizations. It is somewhat outdated as it has no Java Generics in it.
Java Precisely, by Peter Sestoft. This book is intended more as a reference for people who already know the language. It has all the details you aren't likely to memorize and a very clear definition of exactly what the language is and what it does.
Learning Java, by Patrick Niemeyer and Daniel Leuck. A learn-by-example book about Java. You can read it online for free.
Course Assessment
You will be graded on your ability to program and your understanding of data structures.
You are responsible monitoring your grades. Grades will be available through Moodle and you should check them regularly and review any provided feedback. If you encounter any issues with your grades, you will have 1 week past the return of your grades to contact the course staff so we can investigate. We will not accept questions about individual grades beyond one week, so you must be prompt.
Assessment and Grading
Each assessment component is worth a fixed number of points. At any point during the course you can easily calculate your current grade by the number of points you have achieved with respect to the total number of points you can attain in the course. You should read the course policies to understand lateness.
Programming Projects (40%) There will be 10 programming projects assigned during the course. Late assignments will not be accepted. However, the lowest grade among the 10 projects will be dropped when calculating the final grade.
Labs (10%) Grades on exercises completed during the lab sections. (The lowest one is dropped)
iClicker Questions (5%) Clicker questions given in class. (The lowest two are dropped.)
Exams (5% for unit exam 01, 5% for unit exam 02, 15% for midterm, 20% for final) There will be two unit exams, taken in class, and one midterm and one final taken during exam week.
There is no opportunity for extra credit in this course. Please do not ask!
Course Management
This course will use a number of web-based services. We will create accounts for you, but it is your responsibility to log in and check that everything has been set up correctly.
Piazza
Piazza is a online course management system. It will be used as the main hub for communication in this course. All questions and answers should also be posted in Piazza. You will be responsible for visiting Piazza frequently to see updates, or subscribe to email notifications. Please check Piazza features to get an understanding of how to use it.
Piazza is a great tool but it can be abused. Please follow these guidelines in your use of Piazza:
You should use Piazza to ask technical questions and get advice on projects. But you may not post project code or solutions to Piazza, either in questions or answers to others' questions.

If your post must contain code, you should make it a private post in Piazza, which is only visible to the instructors and TAs.

Your question may already have been asked by someone. Before posting, make use of the search feature to see if your questions has already been answered. You should only post after thinking through the problem and clearly articulating your question.

You are encouraged to help other students with answering questions.
The course staff (instructors and TAs) will monitor Piazza and answer your questions in a timely manner. If a question has already been answered in a previous post we may not respond to you right away (hence it's important to learn to use the 'search' feature).
If a question does not follow the guidelines above we may not answer it. If we find that a private question is relevant to a larger audience, we may make it anonymous and post it publicly to help others in the course.
Moodle
We will only use Moodle for returning grades and feedback to you. The course materials (e.g. syllabus, schedule, lecture slides, projects) will be available on this webpage and Piazza, and will not appear in Moodle.
You should have had an account automatically created for you at the beginning of the course. If you are unable to log in to Moodle you should contact the instructor. Grades will be available through the Moodle gradebook. You should orient yourself with how to find it and stay on top of your grades to resolve any grading issues in a timely manner.
Eclipse
We will be using the Eclipse Development Environment for completing programming projects. You are required to use Eclipse for programming. Specifically, all programming projects are distributed as Eclipse projects and you will need to become acquainted with how to import and export projects. This will be covered during the first week of class.
The projects are compatible with Eclipse Photon. Other versions of Eclipse may or may not work correctly.
Java 8: we will be using the Java Development Kit version 8 in this course. If you use language features from Java 9 or 10 they won't work on the auotgrader.
Gradescope
We will use Gradescope for grading your programming projects, unit exams, midterm, final exam, and lab section assignments. Gradescope allows us to provide fast and accurate feedback on your work. You should have an account within a few days of signing up for the course. Gradescope will email you with your account details. If you do not, please contact the instructors immediately.
Projects are graded automatically using Gradescope autograder. Before the deadline you can submit as many times as you need. The autograder will provide you with some limited feedback on your submissions: does it compile, does it pass the public and private tests, what your score is, etc. It will not tell you which private tests it has run, nor should it. It is your responsibility to thoroughly test and debug your programs before submission. Purely relying on Gradescope feedback is not an efficient way to solve problems.
Unit exams, midterm and final exam papers are also graded in Gradescope, but they are scanned, digitized and manually graded by instructors and TAs. This allows us to parallelize the grading tasks and use a standard rubric for grading fairness. This also frees us all from handing back hundreds of exam papers in class!
Lab section assignments are also submitted to and graded in Gradescope.
Late Submissions
Late submissions for any assessment component will not be accepted, with the one exception noted below. It is your responsibility for maintaining your own schedule and being prompt with your submissions. We expect that you become familiar with the course submission software and verify that your submission has been properly uploaded. We will not accept late submissions due to lack of checking on this. We assume:
You are an adult and have the ability to check and verify your work has been received properly.
You are capable of using DropBox, Google Drive, or some other backup software to ensure that your work is not lost in the event of a computer failure.
You have a back-up plan in place in the event that your computer fails or your internet connection is unavailable. Make sure you have a plan B and C if your computer crashes or your internet is unavailable. This is your responsibility.
To ensure that you submit projects on time you should begin them early and not wait until the last minute to submit. You will be able to submit multiple times so submit early and often to ensure you have something in before the deadline.
We will drop your lowest project grade to cope with extreme circumstances that are truly beyond your control that have prevented you from submitting on time. If this is a continuing matter that requires more than one project to be late, we will recommend that you withdraw from the course.
Academic Dishonesty
It is very important in all courses that you be honest in all the work that you complete. In this course you must complete all projects, exams, etc. on your own unless otherwise specified. If you do not you are doing a disservice to yourself, the instructors for the course, the College of Information and Computer Sciences, the University of Massachusetts, and your future. We design our courses to provide you the necessary understanding and skill that will make you an excellent computer scientist. Projects and exams are designed to test your knowledge and understanding of the material. Plagiarism and academic dishonesty of any kind may seem like an easy way to solve an immediate problem, however, it can have a substantial negative impact on your career as a computer science student. There are many computing jobs out there and many more people working hard to get those positions. If you do not know your stuff you will have a very difficult time finding a job. Please take this seriously.
Specifics for this course:
Projects in this course are individual, or pair-programming. Discussing the projects with your peers is allowed, but you must write every line of code on your own and implement solutions on your own. Copying from other students, either digitally or manually, is strictly prohibited.

While we support learning from your peers, the rule of thumb is that any learning should be in your head. Therefore you should not leave an encounter with another student (in person or electronic) with anything written down (or electronically recorded) that you did not have before. Thus, giving or receiving electronic files is specifically considered cheating.

Use of materials from previous offerings of this course, no matter the source, and even if you are re-taking the course, is prohibited.

If you plan to use version control software, such as Github, to manage your projects, you must make your repositories are private and not publicly available.

We will employ various means, electronic and otherwise, to check for compliance with these course policies. We will pursue sanctions vigorously and the usual sanction we will pursue is an immediate F in the course.
Resources available to you:
The instructor and teaching assistant(s) are eager to help you learn and to work through any difficulty. Please contact your instructor if you are struggling to complete projects. We strive for ready accessibility by email and online discussion forums, and will make a strong effort to meet you in person.

The Learning Resource Center on the 10th floor of the main library offers support for this course with trained tutors for free, available on a wide schedule. They can be reached at lrc@acad.umass.edu and 1-413-545-5334.
Other Academic Regulations
The Office of the Registrar publishes Academic Regulations yearly. You should be familiar with them. Particularly relevant are the policies on attendance, absences due to religious observance, and examinations.